---
Our team consists of 12 environmental advocates, ages 21-29 y/o, from the USA, Belgium, Mexico, Morocco, Germany, India, Canada, UK, Spain, and South Korea.

Climate Words is a photographic work with a focus on words that have emerged with the climate justice movement. Some are positive, they shed light on some of the barriers we have overcome. And others are negative, born from some brick walls that stand in our way. The movement is diverse. These words and images reflect its intersectionality. The movement is layered. The project invites you into an interconnected series of words in the English language that collectively grow and veer around the movement. The collection of images and words is updated regularly.

We have delivered speaking engagements at ETH Zurich, UNAB Campus Creativo (Santiago de Chile), Parsons School of Design and the Climate Justice Camp in Tunisia.

Climate Words has been awarded the 2023 Young Climate Prize by The World Around for our contributions to climate literacy.
---
Pamela EA
Creative Director
Pamela is a documentary photographer and explorer from Mexico, who has built a body of visual work and campaigns around climate action and gender equality.
Starting her climate justice advocacy with awareness building and nonviolent direct action, Pamela has integrated design thinking from her product design and photography education at Parsons in New York, creative journalism from her MA Photojournalism at UAL: LCC, to synthesize compelling stories from the frontlines and encourage climate optimism in others.
hello@climatewords.org
linkedin.com/pamelaea

www.pamelaea.com
---
Valentin Abend
Project Director
Valentin is an architect and university teacher. His work focuses on integrating climate knowledge into design systems, and documenting the evolving language of climate change.
Valentin studied architecture in England and Switzerland, and has worked for Herzog & de Meuron in Basel and SO – IL in New York, as well as led the design stages for collaborative projects under Studio Abend. He has been a project coordinator for various climate justice movements since 2019. He is currently teaching Sustainable Systems at Parsons in New York.
hello@climatewords.org
linkedin.com/valentinabend

www.studioabend.com
---
Zahra is a writer and climate action advocate. She is based in Boston, though originally from Utah where she studied environmental policy and communications. She currently works in the offshore wind energy sector to ensure maximized economic benefits for marginalized communities.
zahra.climatewords@gmail.com
linkedin.com/zahra-saifee
---
Sorah is a climate writer and fashion model with a focus on supporting sustainable and equitable initiatives. As a writer and editor, Sorah is committed to making climate education accessible and digestible through her writing. She believes that informative climate communication paves the path for action-oriented solutions to the climate crisis. Sorah is currently based in NYC and studied Psychology and Environmental Science at Barnard College.
sorah.climatewords@gmail.com
linkedin.com/sorahpark
---
Hajar Chams Eddine

Researcher & Fact-Checker
Hajar is a Moroccan climate and health advocate and researcher. She is a YOUNGO member focusing on public health, psychology and people with disabilities. She facilitates conferences and workshops in the climate-health nexus. Hajar is a Youth Advisor at the CCC Action Lab of the London School of Hygiene and Tropical Medicine. She holds a Master of Research in Environmental Economics. She aspires to pursue research in the planetary health field with a focus on Global South.
hajar.climatewords@gmail.com
linkedin.com/chamseddinehajar
---
Estelle Ngoumtsa

Researcher & Fact-Checker
Estelle is a researcher and aspiring impact filmmaker from Cardiff, Wales. She has a background in climate science and an intimate relationship with nature. Estelle is currently working in the wildlife and conservation documentary industry and is hoping to unveil the reality of climate injustice by creating emotion-driven compelling content and advocate for change.
estelle.climatewords@gmail.com
linkedin.com/estelle-ngoumtsa
---
Rebecca Gerny

Climate Books Coordinator
Rebecca is a storyteller and organizer from the Bay Area, California with experience working in grassroots agroecology, women's empowerment, public health, antitrust and immigration. With degrees in Global and Performance Studies from UC Berkeley, she dedicates her time toward integrating storytelling and arts methodologies within social justice advocacy, particularly in the pursuit of migrant and climate justice.
rebecca.climatewords@gmail.com
linkedin.com/rebecca-gerny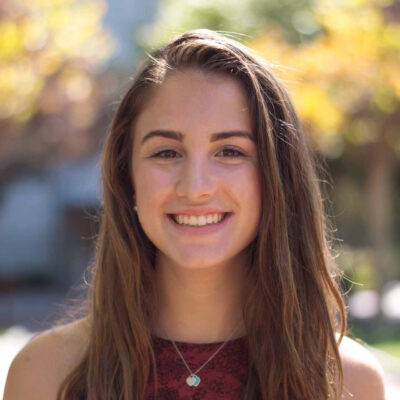 ---
Astrid Steegmans Guerrero

Graphic Designer
Designer & Interior Architect, Msc Interior Architecture and Cert. UX/UI Design. Astrid is a Belgian and Spanish experienced designer and architect who has supported NYC nonprofits and has been involved in community gardens. She cares about reducing waste and promotes eating locally. She grew up as an adventurous Girl Scout. In her free time she cooks and picks figs from her grandma's tree.
astrid.climatewords@gmail.com
linkedin.com/astridsteegmans

www.astridsg.eu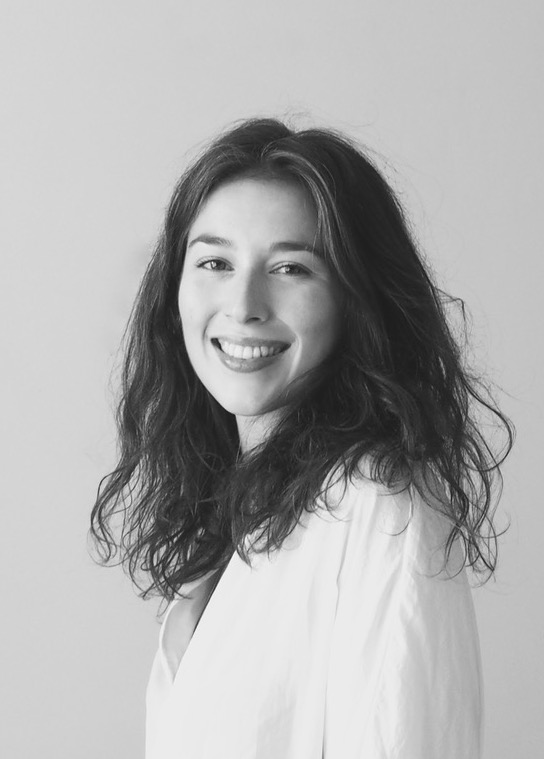 ---
Maxine Touchette
Social Media Coordinator
Max is a painter from Canada and based in Chicago, studying the intersection of art, mental health, and ecology at the University of Illinois. She is also a Social Media Co-Director for Climate Cardinals. She has experience in grassroots ecological campaign organisation and public outreach. They are most passionate about ecological and environmental justice, and are involved in local environmental coalitions. She prioritises uplifting the voices of the most affected people and areas.
max.climatewords@gmail.com
linkedin.com/maxine-touchette
---
Lindsey Johnson

Outreach Coordinator
Lindsey is a climate and health advocate from Los Angeles, California. She has a background in public health and is passionate about addressing social determinants of health. Through her love of food and travel, Lindsey has developed particular interests in promoting sustainable food systems and conscious tourism.
lindsey.climatewords@gmail.com
linkedin.com/lindsey-johnson123
---
Marie Jacquemin
Photographer & Videographer
Marie is a German producer, photographer and filmmaker based in London. Her work focuses on the environment, climate and social justice and community. She currently works at Greenpeace where she produces, shoots and edits documentary projects and campaign videos.
marie.climatewords@gmail.com
linkedin.com/mariejacquemin
---
Catarina Abend

1% for the Planet Coordinator
Catarina is a sustainability advisor with a background in 3D design and sustainable materials. She has experience developing sustainability strategies and supporting climate groups, primarily in New York. She is committed to protecting nature, learning about ecosystems, and helping companies reduce their environmental impact through education and sustainability initiatives.
catarina.climatewords@gmail.com
linkedin.com/catarina-abend
---
Jessica Wilson
Fundraising Advisor
Jessica is an entrepreneurial non-profit leader with expertise driving revenue growth, building partnerships and increasing awareness for causes from open spaces, environmental conservation, educational initiatives, and civic and cultural institutions. Jessica is the Executive Director of NYC Audubon. She was the chief development officer at Friends of Governors Island, and prior to that served at Prospect Park Alliance, National Audubon Society and American Express.
linkedin.com/jessicagreenwilson
---
Mariana Pestana
Curatorial Advisor
Mariana Pestana works as Assistant Professor at Instituto Superior Técnico and is a researcher at ITI- Interactive Technologies Institute. She is currently Coordinator of Arts and Culture of the
Bauhaus of the Seas Sails
. Previously, Mariana co-curated the exhibitions
The Future Starts Here
(V&A, 2018) and
Eco Visionários: Arte e Arquitectura Depois do Antropoceno
(MAAT, Matadero, Royal Academy, 2019) and was curator of the 5th Istanbul Design Biennial (2020-21). Since 2010, she is co-director of The Decorators, an interdisciplinary studio that makes collaborative cultural programmes with the aim to expand notions of place, community and commensality. She holds a PhD in Architectural Design (Bartlett School of Architecture) and lectured at Central Saint Martins, Chelsea College of Arts, Universidade do Minho among other universities. Her work is published and exhibited widely.
www.marianapestana.com
linkedin.com/marianapestana
---
Kristian Nammack
Prerana Narahari
Rhythima Shinde
Andrea Saucedo
Chaja Levy

Business Advisor
Climate Books
Climate Books
Outreach Circle
Accuracy of Information Coordinator